Dine at Our Signature Fort Lauderdale Restaurant
Terrace 555 Restaurant & Bar
Savor all-day dining in a vibrant atmosphere at Terrace 555 Restaurant & Bar. Overlooking our sunlit atrium and waterfall, this dynamic restaurant offers a casual and comfortable environment to relax with friends, meet up with colleagues or simply unwind after a busy day in Fort Lauderdale.
Hours:
Monday - Friday 6:30 AM - 11:00 PM
Saturday - Sunday 7:30 AM - 11:00 PM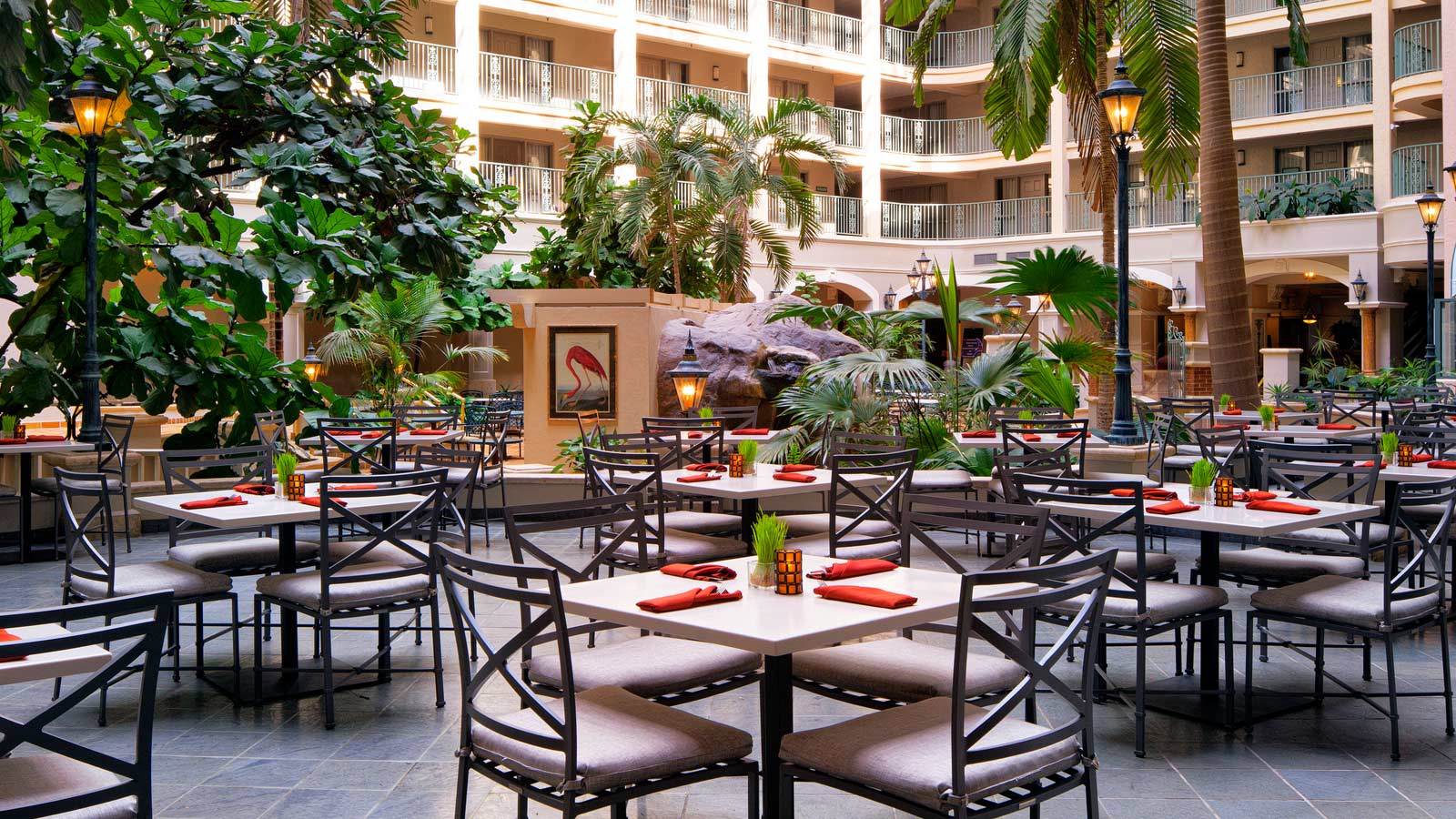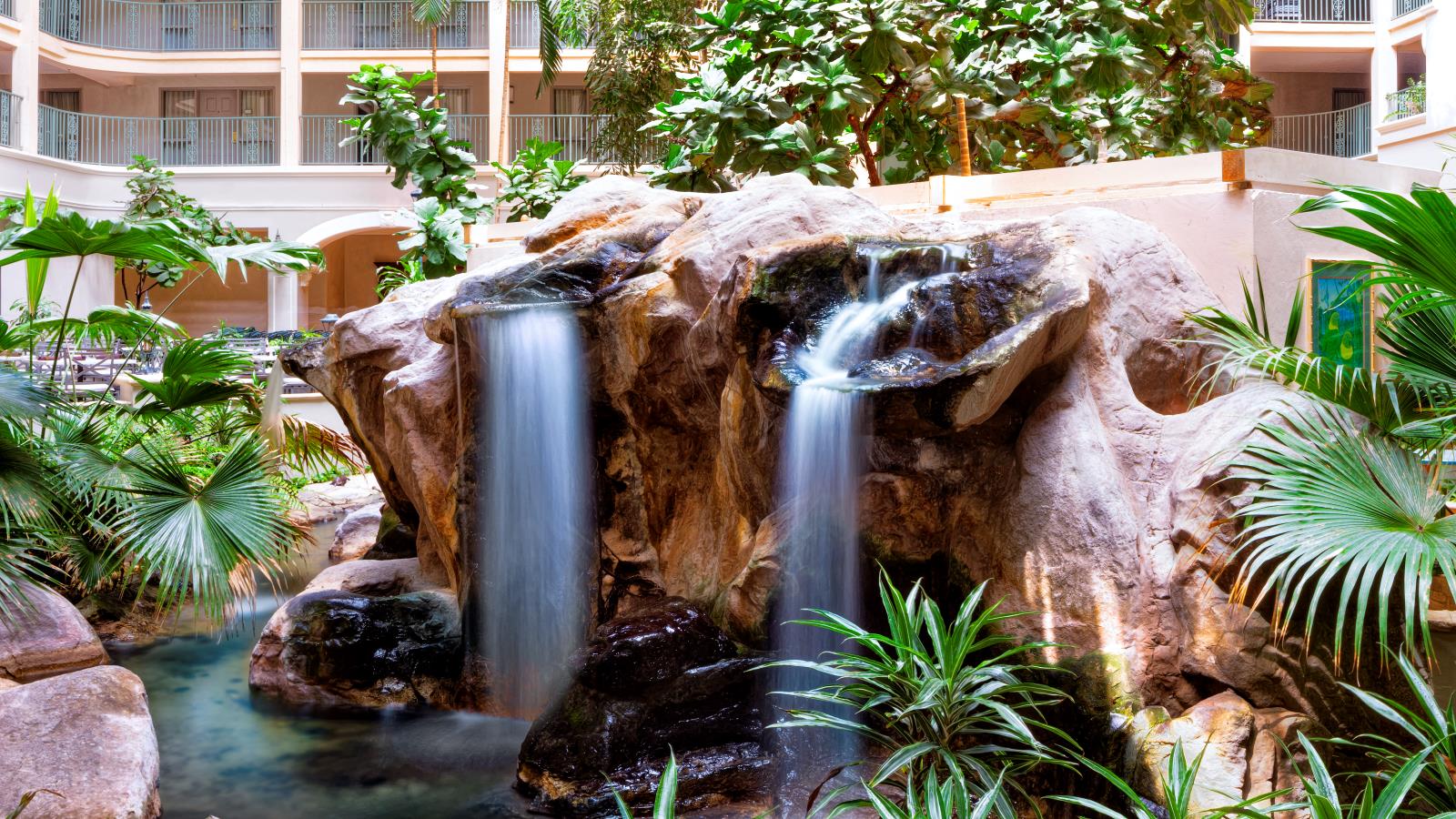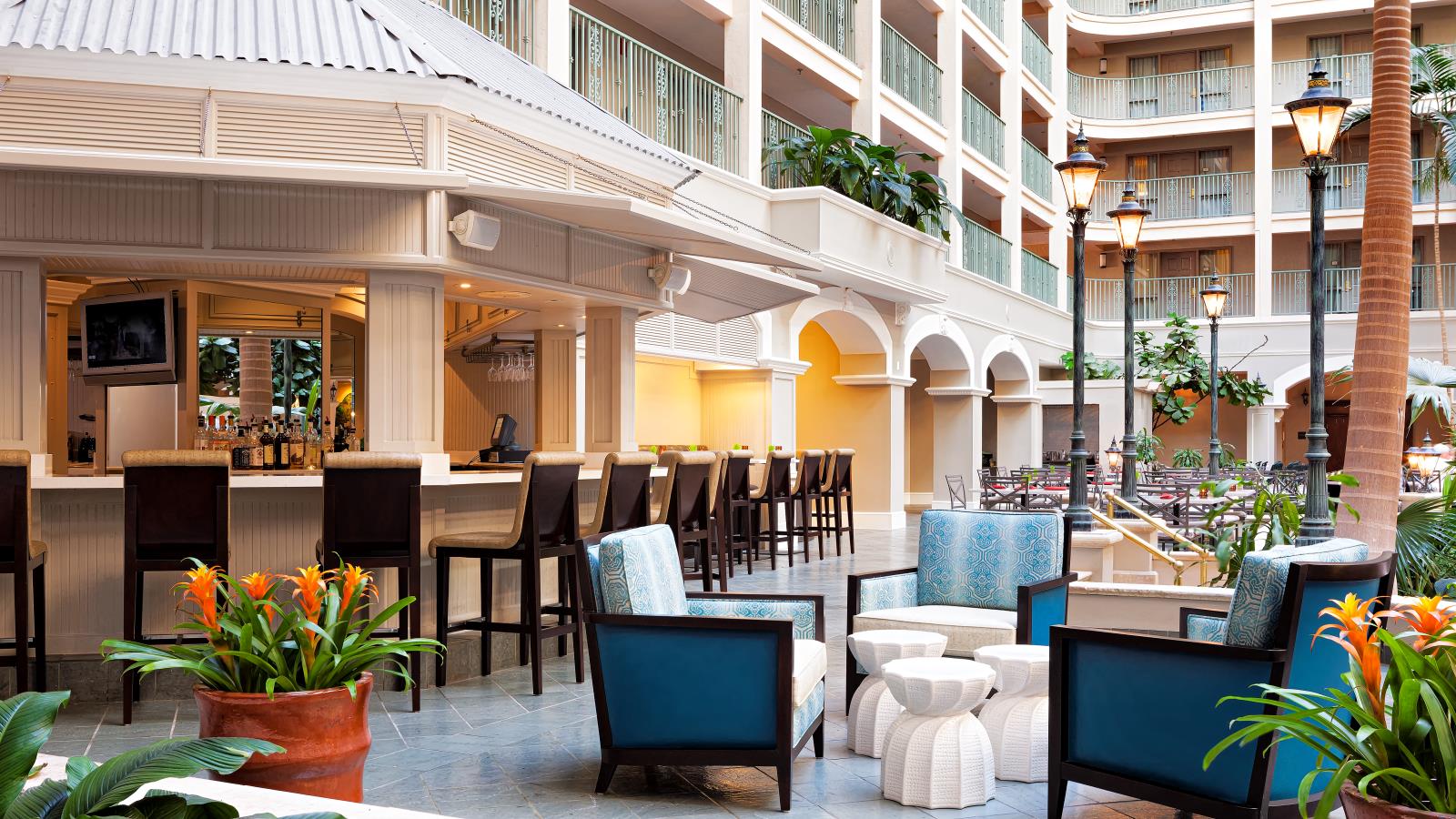 Chef Frank Mach
Sheraton Suites Fort Lauderdale at Cypress Creek welcomes Chef Frank Mach. Frank comes to Cypress Creek after working with Sheraton Fort Lauderdale Airport Hotel, where he was Executive Chef.
During his time in Fort Lauderdale, Chef Frank was instrumental in raising the standards for the Sheraton food presentation in the catering and banquet department. His most notable achievements include buffet enhancements such as fruit and vegetable carvings, in addition to ice displays.
Prior to joining the Sheraton Brand, Chef Frank worked in several prestigious restaurants in the Fort Lauderdale area: The Pelican Grand, Shula's Steakhouse on A1A, and the DoubleTree Oceanfront Hotel.
Chef Frank came to Florida over 18 years ago from the Willamette Valley and Columbia River Gorge, where he worked for the Red Lion brand of hotels. Chef Frank grew up in the prolific Willamette Valley, and as a child picked the various harvests of the season in the lush farms and orchards of his hometown. While in college, Chef Frank worked in various fine dining restaurants in Eugene, Oregon. Just before graduating, he realized that his passion is in the culinary arts, and transferred to a culinary program in Mount Hood.
When he's not curating excellent cuisine at Cypress Creek, Chef Frank can be found exploring the outdoors, and loves to keep himself busy building and repairing classic cars.
Chef Frank is certified by the American Culinary Federation and keeps up with the latest trends and techniques within his professional network of chefs. Chef Frank has appeared on numerous TV and radio shows, as well as short How-To videos on YouTube.